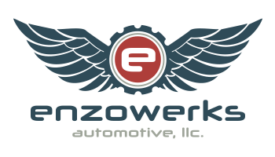 Enzowerks Automotive, LLC. is a boutique-style high performance auto dealership located in sunny South Florida offering finely tuned automobiles.

"PERFORMANCE IS IN THE DETAILS"
Our mission is to deliver high quality, modified, "factory-werks" type vehicles. We design, modify & create automobiles with meticulous attention to detail showcasing our craftsmanship in every build.
We work strictly by appointment.
To schedule an appointment:
Phone: 786-359-2906
Email: contact@enzowerks.com
VEHICLE DESIGN LAB
BY ENZOWERKS
COMING SOON!
By Appointment Only
Mon:
Closed
Tue:
10:00pm - 8:00pm
Wed:
10:00pm - 8:00pm
Thu:
10:00pm - 8:00pm
Fri:
10:00pm - 8:00pm
Sat:
10:00pm - 8:00pm
Sun:
Closed